Here the ex-fortune Backhaus rolls out the green turf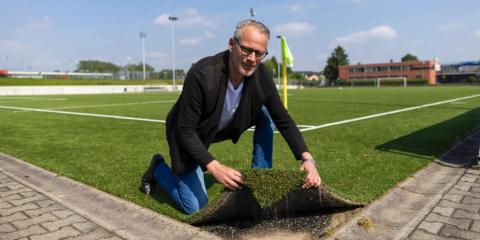 Sven Backhaus (53) played a total of 141 competitive games for Fortuna Germany At the age of 12, he was already playing in the D-youth at Flinger Broich - on cinder.
That's exactly where the former Fortuna star is now rolling out a new artificial turf!
Read the full article here (German).
Would you like to be contacted to talk about your project? 
Fill in the details below and we will do the rest.
22 June 2021
domosportsgrass