The right artificial grass for your padel court
Domo® Sports Grass offers you two qualities of artificial grass to complete your padel court. Both types ensure solid and sustainable playing surfaces with high wear resistance, which can be played on all year round. Our even and stable padel artificial grass qualities are developed with an eye on different playing purposes and player types. From competitions, and training to recreational use, we have the right padel grass turf type to meet your goals. Still, doubting which one to choose? No worries, we assist you in choosing the right padel artificial grass tailored to your need. 
Choose from our padel grass turf range:
Let your players get the best out of themselves
Padel is today's sports trend. Padel courts are being installed everywhere at a rapid pace. It is the fastest-growing racket sport in the world and we believe its popularity will remain.
The best thing about the padel game is its dynamics. You play on a much smaller court than tennis, surrounded by a glass or metal cage. This gives you a much faster game. Padel is not only a very active sport but also a very engaging and social sport. You play with four people and have the option to play both indoors and outdoors.
The intense movements while playing requires good and solid playing surfaces. The even and stable padel artificial grass qualities of Domo® Sports Grass let your players get the best out of themselves in this fast-paced game.
Everyone into padel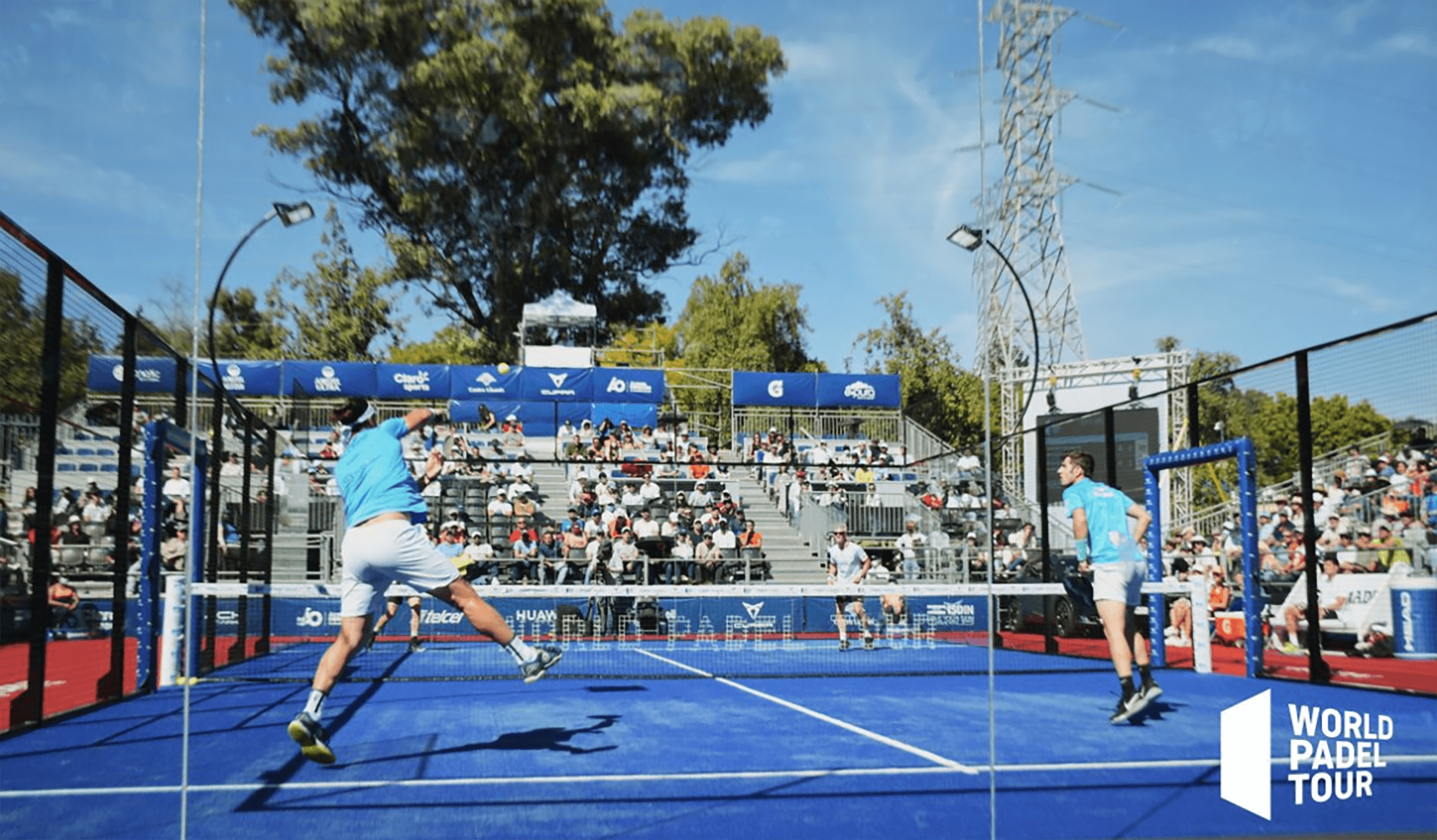 We also take care of your padel artificial grass installation
Are you looking for a partner to take care of your artificial grass installation? Or would you like to have your entire padel court installed from start to finish? Domo® Sports Grass can support you in this with our supplementary services for laying artificial turf, or even for complete sports facilities. For the complete installation of padel courts, we developed the PadelGrass concept where we take care of the entire project management: from substructure, foundation, and cage installation to laying the artificial grass.
Frequently asked questions
What is the cost of building a padel court?
The cost of building a padel court depends on your specific choices and needs. The total cost of a padel court can vary depending on the cage design, lighting, base and artificial grass chosen. Interested in a quote for your project? Please contact us and your representative will provide you with a personalised quote.
What are the dimensions of a padel court?
The dimensions of a padel court are usually 20 metres long and 10 metres wide. The height varies depending on whether the court is indoors or outdoors. For indoor courts, the height of the ceiling must be taken into account. In addition, the run-out on each side of a padel court is 2 metres by 8 metres.
Feel free to ask for advise
Still doubting which quality to choose, looking for technical information or want to request an offer?
We are here to answer all your questions. Let us know how we can assist you by filling in the form below: