Padel grass for tournaments

Domo® Padel PE/M - Fast padel turf with maximum comfort
Domo® Padel PE/M is a semi-sanded artificial grass turf. This quality offers a durable surface with maximum comfort, safety for padel players and an increased ball speed. We can therefore call this padel artificial turf the ideal sports pitch for professional fast training sessions, or for use in tournaments, such as the World Padel Tour.
Fast padel game
Ideal for World Padel Tour tournaments
Speed is the keyword in a padel match. The high density of the grass fibres in combination with the semi-sanded aspect offers several benefits. It allows the ball to move faster, making the game more exciting and dynamic. As a result, players have to react quickly to the higher ball speed. This makes the game more challenging for the advanced padel players and more enjoyable for spectators to watch the game.
Stable playing surface
The texturized monofilament fibre offers a very dense padel artificial grass turf. The specific shape of the fibre ensures the sand remains in place and withstands the impact of players running and hitting the ball. Therefore Domo® Padel PE/M is a stable playing surface with the perfect balance between grip and sliding for the padel player.
Your advantages
Increased Ball speed
Domo® Padel PE/M artificial grass turf offers a fast game due to the increased ball speed with a uniform ball bounce on the whole surface.
Maximum Comfort
The perfect balance between grip and slide offers a surface with maximum comfort for sports players.
Durable
Thanks to its thickness, density and polymerisation of the monofilament fibre, Domo® Padel PE/M artificial grass pitch is a durable playing surface.
Available in different colors
Domo® Padel PE/M artificial turf is available in different colours (blue, green or Ferrari red).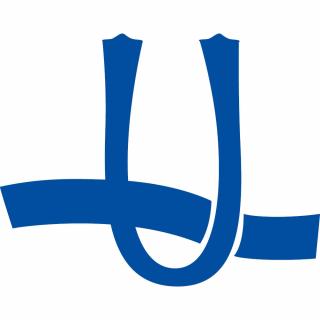 Variously stitched
Domo® Padel PE/M is available with 220 st./lm or 270 st./lm.
• Spanish standard UNE 147301:2018
testé par IBV
* Depending on the chosen specifications
Fun for players, excitement for the crowd
Domo Padel PE/M references
Make your Domo Padel PE/M complete
We offer multiple options to complete your artificial padel court Domo® Padel PE/M. This happens through various aspects: environmental friendliness, carefree installation and easy maintenance. Take your pick, and we'll take care of it.
Go for cheaper maintenance with Pureti
Your Domo® Padel PE/M court is available with Pureti. A Pureti field gives mould, moss and algae no chance to grow. This results in a major reduction in maintenance costs. Moreover, Pureti creates an air-purifying, bacteria-free and antistatic playing surface.
Go for a renewable sports system with Domo® Infinitum backing
Domo® Infinitum is a new and innovative backing that guarantees a latex- and polyurethane-free covering that is fully recyclable in a closed circuit.
Go for carefree installation
If you are looking for a partner to install your Domo® Padel PE/M sports pitch, Domo® Sports Grass offers an installation service to guarantee a carefree installation: from the sub-base, foundation to the installation of the artificial turf. In addition we have professionals to install the padel cage as well.
Feel free to contact us
Do you need more information, technical specifications about Domo Padel PE/M or you want to request an offer?
Complete the form below and let us know how we can assist you in your padel project:
Subscribe to our newsletter