Padel grass for tournaments

Domo® Padel PE/M - Fast padel turf with maximum comfort
Domo® Padel PE/M is a semi-sanded artificial grass turf. This quality offers a durable surface with maximum comfort and safety for padel players. It guarantees a padel surface with increased ball speed, excellent traction and slip resistance. We can therefore call this padel artificial turf the ideal sports pitch for professional fast training sessions, or for use in tournaments, such as the World Padel Tour.
Your advantages
Increased Ball speed
Domo® Padel PE/M artificial grass offers fast play due to increased ball speed and ball bounce that is uniform across the entire surface.
Maximum Comfort
The perfect balance between grip, slide and traction offers a surface with maximum comfort for sports players.
Durable
Its thickness, density and polymerisation of the monofilament fibre ensures that Domo® Padel PE/M grass is a durable playing surface with minimum maintenance.
Available in different colors
Domo® Padel PE/M artificial turf is available in different colours (blue, green or Ferrari red).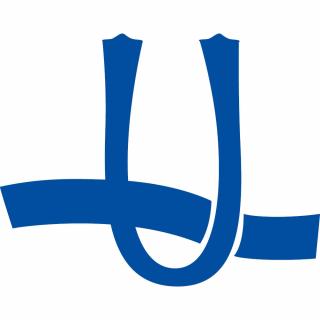 Variously stitched
Domo® Padel PE/M is available with 220 st./lm, 260 st./lm or 270 st./lm.
• Spanish standard UNE 147301:2018
testé par IBV
• Dutch standard NOCNSF-
PADEL2-15.B*
* Depending on the chosen specifications
Fun for players, excitement for the crowd
Domo Padel PE/M references
Make your Domo Padel PE/M complete
We offer multiple options to complete your artificial padel court Domo® Padel PE/M. This happens through various aspects: environmental friendliness, carefree installation and easy maintenance. Take your pick, and we'll take care of it.
Frequently asked questions
What is the difference between Domo® Padel PE/M and SuperCourt?
The biggest names in professional padel courts are undoubtedly Domo® Padel PE/M and Mondo Supercourt. But what is the major technical difference between these two qualities? On a Domo® Padel PE/M court there is not as much grip as on a Supercourt. Less grip on a padel court means that players can move more smoothly. Smoother movements reduce stress on muscles and ligaments and reduce the risk of injury.
Why do padel players like to play on Domo® Padel PE/M?
There are multiple reasons why professional players like to play on Domo® Padel PE/M:
Domo® Padel PE/M is very fast. This makes a game more spectacular ;
The ball bounce is regular, uniform, and predictable ;
The ball wears out less quickly, making it last longer;
A stable and regular playing surface ;
The sports pitch encourages players to play actively and offensively ;
Shoes do not get trapped on the Domo® Padel PE/M grass pitch. This ensures performance-enhancing gliding.
We know from the opinions of padel players that they prefer Domo® Padel PE/M as a playing surface.
Feel free to contact us
Do you need more information, technical specifications about Domo Padel PE/M or you want to request an offer?
Complete the form below and let us know how we can assist you in your padel project: