SCORE FOR YOUR PLAYERS & THE ENVIRONMENT
Domo® Sports Grass introduces a new line of artificial grass products enriched with Pureti that increases the performance of both the players & the artificial grass sports pitch while improving air quality.
Support their top performances
Increased performance, healthier players
Pollution is everywhere, in urban areas as well as in rural areas, summer and winter. Human activity is the main cause and is exacerbated by certain weather conditions. Sulphur oxides (SOx) are felt from the 5th minute of intense exercise, Volatile Organic Compounds (VOC's) increase heart rate, and airborne particles (PM2.5 and PM10) reduce blood flow in the arteries, increase blood pressure in the lungs and reduce performance. 
Above this, physical exertion generates a much higher uptake of the surrounding air, up to 200 litres per minute during extreme exertion (at rest this is 5l/min). Moreover, when exercising, a natural barrier is bypassed by the fact that when increasing the intensity of exertion, the air is no longer inhaled through the nose but directly through the mouth.
Domo® Sports Grass enriched with Pureti can provide much cleaner air above the sports field, with an immediate beneficial effect on both their health and their performance.
No bacteria, no viruses
Washing hands with soap and water, as well as alcohol gels have proven to be extremely effective against bacteria and viruses. They act on the weakest part of the bacterium or the virus, namely the lipid cell membrane. This causes it to disintegrate and become harmless.
Pureti works in a similar way, the oxidative breakdown of lipids (known as lipid peroxidation) is very destructive as it takes place as a self-continuing chain reaction. In other words, the microbes and viruses decompose. So if injuries occur, no bacteria or viruses are passed on.
Prevents moss, mould & algae
Cheaper maintenance
Due to photocatalytic oxidiation, Domo® Sports Grass enriched with Pureti reduces the maintenance required on a pitch by preventing mould, moss and algae. This is especially the case in places where it often rains or where the pitch requires water to play on. 
This results in a big reduction of the costs on maintenance and it makes the use of biocides and pesticides a thing of the past.
Antistatic
Domo® Sports Grass enriched with Pureti prevents statically charged artificial grass.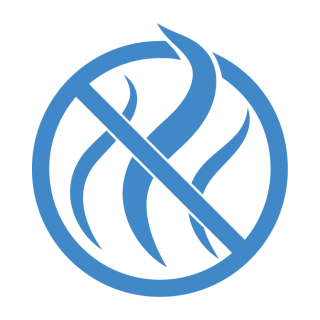 Elimination of odours
By oxidising organic components and odours at a molecular level.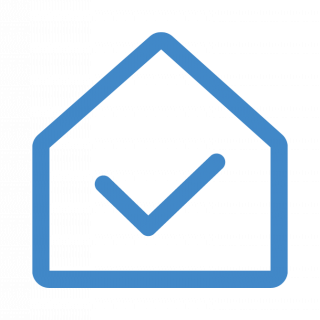 Healthy air quality, also indoors
By oxidising VOC's e.g. methane, toluene, benzene, xylene, formaldehyde, etc.
Add an extra green lung in your city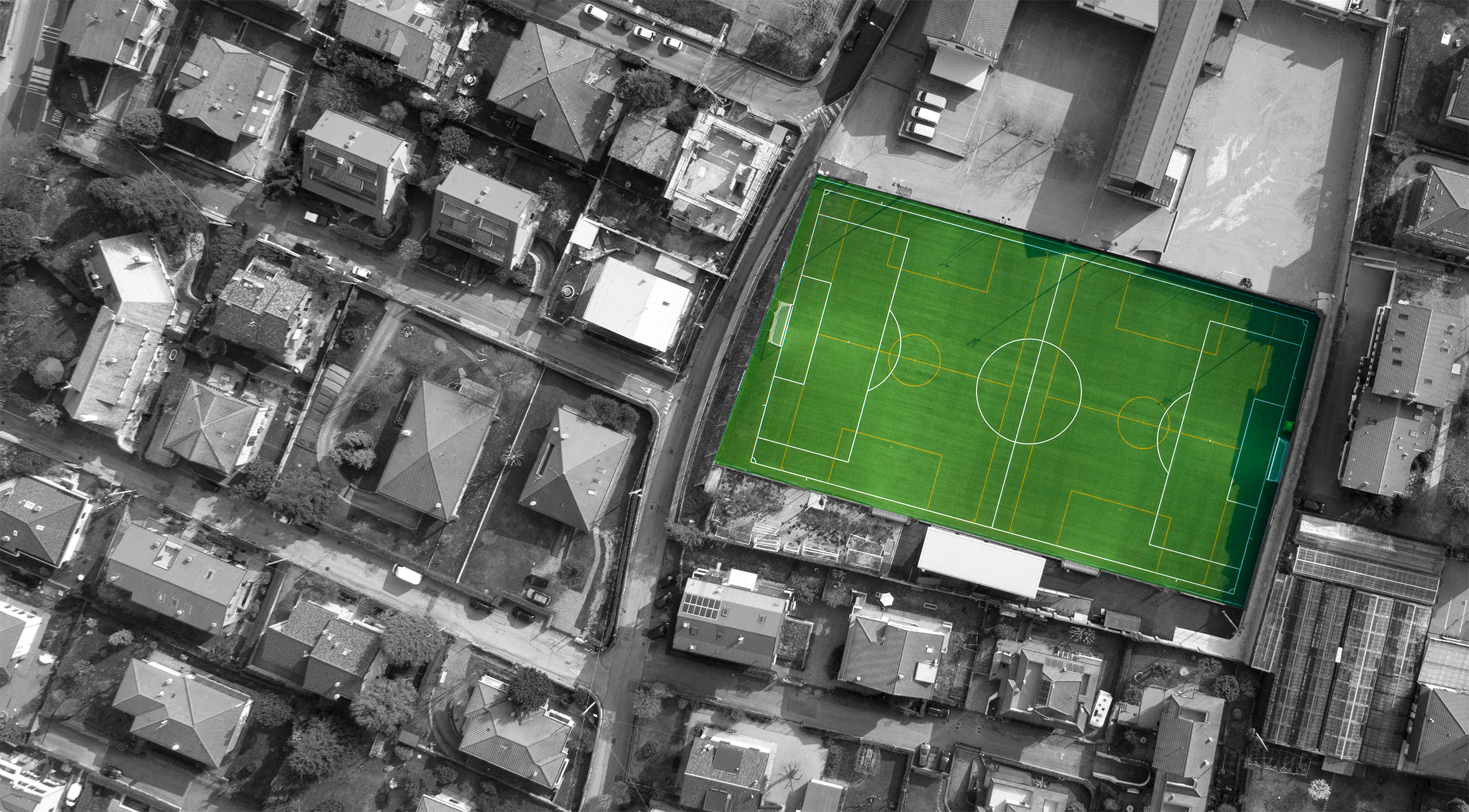 You have not yet given permission to place the required cookies. Accept the required cookies to view this content.
Eliminates air pollution
1m2 of Domo® Sports Grass enriched with Pureti has the air purifying efficiency of 1 fully grown tree. 
It actively and continuously reduces indirect greenhouse gases (NOx and SOx), VOC's (Volatile Organic Compounds such as methane, toluene, n-heptane, etc.) and particulates (PM 2.5 and PM 10) that cause smog. Considering an average football field covers an area of 8000m2, a field enriched with Pureti is the equivalent of planting a 20-hectare forest.
Bacteria & virus proof
Lately, we have become much more aware of the dangers of bacteria and virusses in our lives. Domo® Sports Grass enriched with Pureti is self-purifying, which means that pathogens become harmless when coming in contact with it.
This is important for players who hurt themselves during a game or for children who often play in much closer contact with the surface.
No biocides or pesticides needed
The active component in Pureti is TiO2, a naturally occuring mineral that generates a photoatalytic process, which results in the breakdown of organic molecules. 
This means that moss, mould and algae don't get the change to grow on your Domo® Sports Grass enriched with Pureti, so biocides and pesticides are redundant.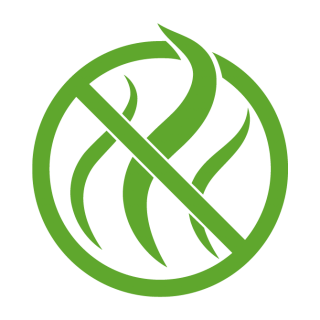 Odour-free
It does not mask odours, it breaks them down. Any pet, smoke, food or human malodours are oxidized at molecular level.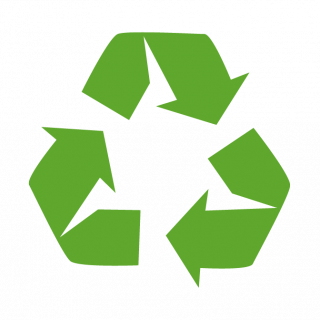 Fully recyclable
Just like any other Domo® Sports Grass artificial grass pitch, it can be fully recycled.
Give children and athletes in your community a healthy playground and help build a sustainable future.
What is Pureti?
Pureti is an invisible nano-coating with which we can enrich our Domo® Sports Grass.  
It actively and continuously reduces indirect greenhouse gases (NOx and SOx), VOC's (Volatile Organic Compounds such as methane, toluene, etc.), particulates (PM 2.5 and PM 10) that cause smog and other organic matter including bacteria and viruses. 
The active ingredient is the naturally ocurring mineral titanium dioxide (TiO2) which is bound to water molecules to prevent any possibility of free particles. This works together with UV-A light or direct sunlight, humidity and air flow in a photocatalytic process. The TiO2 only acts as a catalyst and does not take part in the process itself, so it is neither a biocide nor a pesticide.
The large contact surface of artificial grass ensures excellent results.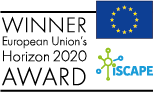 Pureti is the only photocatalytic product tested with success in the consortium of ISCAPE https://www.iscapeproject.eu/about/consortium, the ambitious European Horizon 2020 project that aims to reduce the ecological footprint of European cities and improve air quality. By integrating Pureti into the production process of artificial grass, Domo® Sports Grass is able to reduce NOX by 70%. 
How does Pureti work?
 

 

Traffic, industry and agriculture are generating air pollutants such as nitrogen oxides (NOX) and Volatile Organic Compounds (VOCs).These pollutants are threatening our overall health and the biodiversity of nature. 

When Pureti comes in contact with sunlight, it starts a photocatalytic process that uses oxygen O2 and humidity H2O in the ambient air to generate two powerfull cleaning agents:  

Hydroxylradicals (OH-)
Superoxide-anions (O2-)

 

 

 

 

Superoxide-anions (O2-) oxidizes NOX into harmless mineral nitrates that are consumed and recycled by plants.
Hydroxylradicals (OH-) turn VOCs into water steam (H2O) and a small residual amount of CO2.

 

 

 

 

The air-purifying efficiency of 1 m2 Pureti Domo® Sports Grass pitch, is comparable with the air purifying effect of 1 mature tree.

 
Research
Air purification
Research shows that a Pureti artificial turf football pitch neutralizes 199 kg NOX per year. This corresponds to the NOX emission of 342 Euro 6 cars that run 20 km a day for a year.
It is also demonstrated that the larger the surface area exposed to sunlight, the greater the air-purifying effect.
Pureti reduces the NOx by 70%.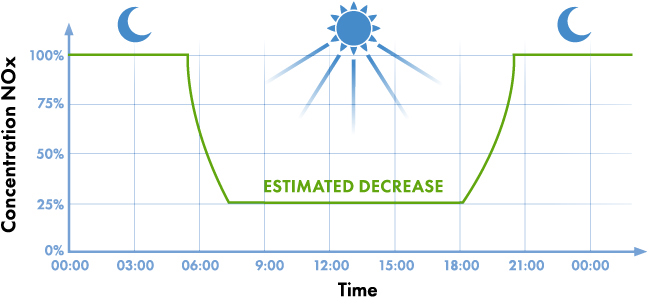 Anti-bacterial & Anti-viral
Pureti has a long-lasting reduced microbial working. Its photocatalytic process deactivates pathogens such as:
Gram-negative bacteria (among which E.coli, Legionella, Salmonella)
Gram-positive bacteria (among which Streptococcus, Staphylococcus, Listeria, MRSA)
Viruses (among which Infuenza, Norovirus, Poliovirus, Coronavirus)
This means in case of injuries, there be a lower risk of contamination with pathogens coming from the sports pitch which creates a safe environment for athletes and kids. The technology provides a powerfull weapon in the battle against transmitting infectious diseases.
Against grow of moss, mould and algae
Thanks to its photocatalytic activity, Pureti is an innovative way to keep sports pitches free of mould, moss and algae, which leads to a big reduction in maintenance costs.
Pureti supresses the formation of a biofilm which residues need to grow. If there is no biofilm, moulds, bacteria or algae don't stand a chance.
On the pictures displayed, organic matter was placed on 2 samples of artificial grass, one of which enriched with Pureti. As you can see, Pureti prevents the growth of moss, mould and algae.
PURETi in other industries
Besides artificial grass, lots of other industries have been using Pureti because of the wide range of environmental, economic, and health benefits.
Awards & partnerships
Pureti sets a new standard in green, clean and sustainable improvements in the environment and health. Pureti is an American manufacturer of the world's safest, strongest, most versatile and credentialed photocatalytic products. Pureti has won multiple awards and has different partnerships running:
Partnerships
Queens IPS Preferred Solutions Provider
2005 NSF introduced Pureti to the world at the Smart Coating Conference of 2005
Awards
2009 SCS certification Indoor Advantage Gold program
2011 Popular Science CleanTech Innovation of the Year
2012 Index Award for Sustainable Design
2012 Material ConneXion Material of the Year Award
2013 Architectural Products Innovation Award
2013 Katerva Award Sustainability
CONTACT US
Complete the form and our representative will contact you shortly:
Subscribe to our newsletter