Together for 100% circular artificial grass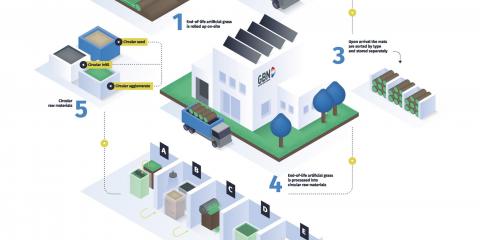 With GBN-Artificial Grass Recycling we are fully committed to the recycling of old artificial turf. The end products are 3 high-quality, certified raw materials that can be reused. This makes the process almost 100% circular.
In the video below, Eric Van Roekel, director of the GBN group, explains exactly how this works.
More information on www.gbn-agr.nl
You have not yet given permission to place the required cookies. Accept the required cookies to view this content.
30 September 2020
domosportsgrass