Corporate Social Responsibility

We care about you and the environment
As part of our CSR policy, we have implemented a strong Environmental- Social Governance (ESG) programme. This is applied within each step of the production process for your sustainable artificial grass: from the supply chain, production, installation, all the way to end-of-life processing. You will also see more developments of new eco-friendly artificial grass from our side. As a customer, you will have a partner that makes commitments and alliances with organisations and networks that are engaged to protect the environment and society.
A self-regulated business model helps us to handle it in a responsible way. Especially in decision-making and business activities towards society and the environment. In our opinion, CSR is a continuous process. It is achieved by applying transparent and ethical behaviour. The most important aspect is to continuously monitor this and adjust where necessary.
Sustainable development goals
As an industry, it is our duty to work on sustainability to create a positive impact on the environment and society. Our goal is to keep innovating our business in a sustainable way. Both in terms of product innovation and process innovation, while continuing to invest in the skills of our employees. That is why we have chosen several United Nations Sustainable Development Goals that will help us to continue our commitment to innovation. With regard to our Corporate Social Responsibility, we refer to the SDG where we believe we can play a role in the coming years.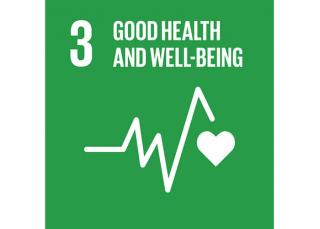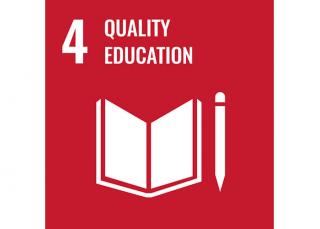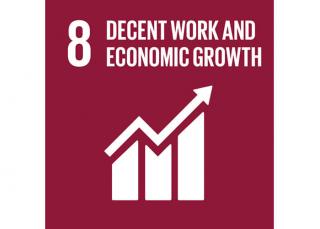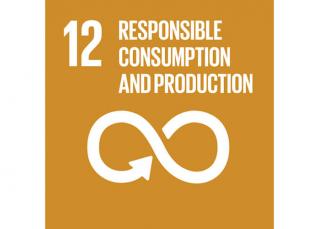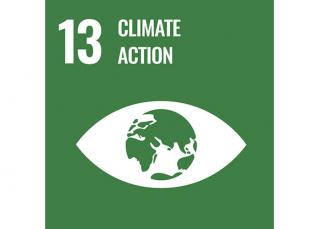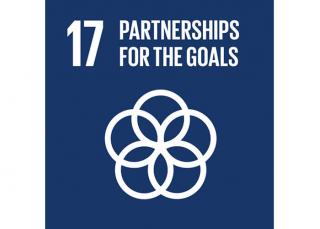 Sustainability certifications
With Domo® Sports Grass, you can count on a sustainable partner with a valuable certified environmental & social management system. We integrate human rights, consumer interests and social, ethical and environmental issues into our operations and core strategy. For our efforts, we are ISO-certified (ISO 9001 and ISO 14001) and are rewarded with a golden medal from EcoVadis.
Ecovadis Gold
As of 2021, Domo® Sports Grass can present itself to you with a gold medal from EcoVadis. This is an assessment platform that evaluates companies based on their sustainability management system. The result placed the sustainability efforts of Sports & Leisure Group, which includes Domo® Sports Grass, in the top 3% of all businesses in the sector. For this reason, they awarded us with a gold medal.
ISO 9001 & ISO 14001
Since 1996, you have a partner that operates according to the standards of recognised quality norms and is an ISO 9001-certified organisation. More recently, the ISO 14001 certificate was also obtained. These certificates demonstrate to you that we keep optimising our processes with an eye on results and our employees. It proves that we manage environmental risks, prevent them where possible and continuously improve environmental performance. 
CO2 performance ladder certification is our next goal The goal of the EU Green Deal regarding the reduction of greenhouse gas emissions is clear:
Reduce greenhouse gas emissions with 55% ( vs 1990) by 2030
To be climate neutral by 2050.
CO2 will become therefore a very important topic in our sector. To assess ourselves and keep improving ourselves, we decided to go for the CO2 performance ladder certificate.
Our ambition is to reduce our greenhouse gas emissions with 25% by 2025. 
 
What are we doing to achieve our goal:
Encouraging our colleagues to help with simple actions: turning off lights and appliances at the end of the working day, not leaving doors and windows open in winter, sorting waste, and making sustainable material choices.
Working on our own produced energy with solar panels supplemented by green electricity
Gradually install LED lighting throughout our buildings
Moving towards more sustainable vehicles and equipment
Eco-friendly artificial grass & infill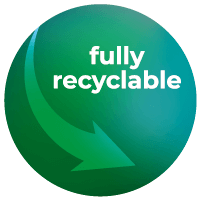 We ensure that all your products are at least recyclable. It is our vision to strive for the further development of artificial turf systems that are fully circular, water efficient and prevent the spread of microplastics through infill. We have developed our own eco-quality logos to guide you in choosing their suitable synthetic grass in relation to the environment.
Social responsibility
We do business properly and ethically. We are committed to applying the ten principles of the UN Global Compact in the areas of human rights, labour, environment and anti-corruption.  We have also joined The Shift, the largest sustainability network in Belgium, and received PSO and VCA certificates for social entrepreneurship in the Netherlands.
We are also concentrating on providing a secure and healthy workplace for our employees. This way they can continue to grow and develop. This is done by giving training and learning on the job with a working buddy. We also have a social programme where we are (re)-integrating people into a job in the textile sector.
United Nations Global Compact
Since 2021, Sports & Leisure Group, which includes Domo® Sports Grass belongs, has been committed to the UN Global Compact corporate responsibility initiative and its principles in the areas of human rights, labour, the environment and anti-corruption.
PSO
The performance ladder for more social entrepreneurship (PSO) is a Dutch certification that indicates the extent to which the organisation scores above the average in the field of social enterprise. This is mainly aimed at the participation of vulnerable groups in the labour market. There are several performance levels within this certification. Domo® Sports Grass is at the highest performance level 3, this means that you have a partner that is one of the leaders in the field of employment for the PSO target group.
SCC-VCA
SCC stands for Safety, Health and Environment. This is a programme with which companies are structurally and objectively tested and certified for their management on working methods on safety, health and environment. The VCA certificate helps employees in high-risk work environments to perform their work in a safe and healthy manner. 
The Shift
In 2022, Sports & Leisure Group, which includes Domo® Sports Grass, joined The Shift. This is a Belgian sustainability network where all different actors can meet and help each other. The organisation offers a place where companies, governments and other NGOs can exchange sustainable ideas and learn from each other.  The Shift has grown into the largest Belgian sustainability network and brings together more than 530 companies from over 25 different sectors. The success of the organisation lies in the three core pillars: Connect, Commit and Change.
---
Better recycling
We are not only constantly working on high-quality, eco-friendly artificial grass systems, but also on the recycling process of a grass system. Our goal is to create a circular economy. 
GBN - Artificial Grass Recycling
You are working with a shareholder of the recycling company GBN- Artificial Grass Recycling. This is a company located in the Netherlands that deals with the recycling of old artificial grass systems in a clean, safe, and circular way. The old artificial turf is processed by GBN-AGR into pure high-quality raw materials that each get a new destination. For example, the old synthetic grass is reused in the production of other materials, such as picnic benches, toe boards, decking boards and sheet piling.
The sand released from the old artificial turf system will be reused circularly in the installation of future sports facilities. Depending on the material, the performance infill will be also recycled or biodegradable.
Go for a renewable sports field with Domo® Infinitum backing
Domo® Infinitum is a new and innovative backing that guarantees a latex- and polyurethane-free covering that is fully recyclable in a closed circuit. The application of Domo Infinitum as a backing is available on request, so be sure to mention this in your order if you opt for Domo® Infinitum.
Why is Corporate Social Responsibility (CSR) important?
It is well known that industry in general has a major impact on the environment. On the other hand, it has the greatest capacity to minimise its negative impact. Within the artificial turf industry, companies are mainly concerned with the perception of the synthetic turf product, as it is made of plastic. Corporate Social Responsibility (CSR) therefore plays an important role in the synthetic grass industry. A good CSR strategy can guide companies in their operations and product development to always make the most sustainable choices. Innovation is also an important factor. We see that the future of synthetic turf for sports is already very promising. The industry's commitment to sustainability, combined with the EU Green Deal and the upcoming ECHA ban on microplastics, will ultimately lead to better and more sustainable sports facilities for the environment, players and clubs.
---
Feel free to contact us
Do you want to know more about how we are working to be more sustainable? Or do you want to know more about our eco-friendly artificial grass solutions?
Complete the form and our representative will contact you shortly:
Subscribe to our newsletter