Cologne Falcons play on new field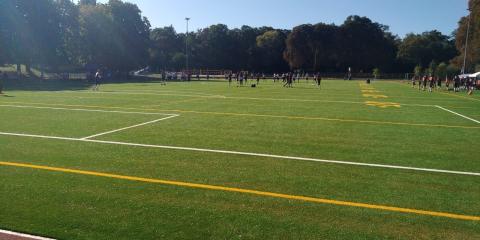 In 2019, Domo Sports Grass installed a brand new sports field for the Cologne Falcons in the Ostkampfbahn sports facility, located directly next to the RheinEnergieSTADION.
The Cologne Falcons chose our top of the line Domo® Varioslide S Pro artificial grass quality in combination with Domo® Naturafill, composed or 100% high-performance cork. Both football and American football can be played on the new sports field.
We wish the Cologne Falcons from Cologne many great competitions at the Ostkampfbahn sports facility.
CONTACT US
Complete the form and our representative will contact you shortly:
19 February 2020
domosportsgrass