Construction of Domo Smashcourt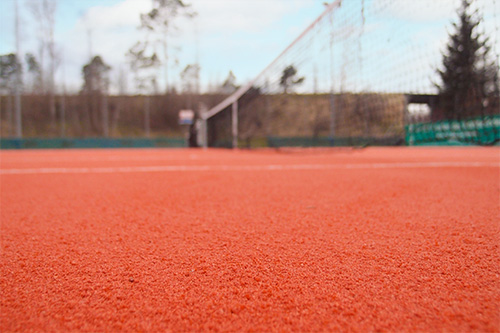 The strength of Domo® Smashcourt lies in its clay-coloured artificial grass with an unbound ceramic top layer. This creates an extremely stable and even tennis surface. The unbound top layer ensures that players experience a slow playing speed with a constant ball bounce. The composition of Domo® Smashcourt is the result of bringing together two main components: synthetic carpet and sand. The system was designed to ensure that the playability characteristics are the same as those experienced on clay.
Top layer
The infill is 'inert', so it is insensitive to frost and does not break or pulverise. The material does not absorb any water either. The infill material does not drift, even in dry weather. The water permeability of Domo® Smashcourt is therefore excellent. This is partly due to the fact that the material is very single-headed and therefore not compacted. The clay colour is burnt into the core at a very high temperature.
We always check the thickness of the layer in advance, as well as the substructure and the underlying sand package. 
 
Fibrillated fibres
Domo® Smashcourt is tufted with fibrillated fibres. We developed a high-quality fibre with excellent wear resistent properties. The fibres hold the sand well. This ensures a stable substrate during play, but also prevents segregation or dilution of the sand, which ultimately results in reduced maintenance.  Domo® Smashcourt offers your player a durable surface without the loss playing performances.
Unique line markings
The line markings of Domo® Smashcourt are higher than the rest of the pitch. The line markings are embedded with white monofilament fibres. This unique technology ensures that the line markings remain visible at all times when filled with sand.
You can build on our experience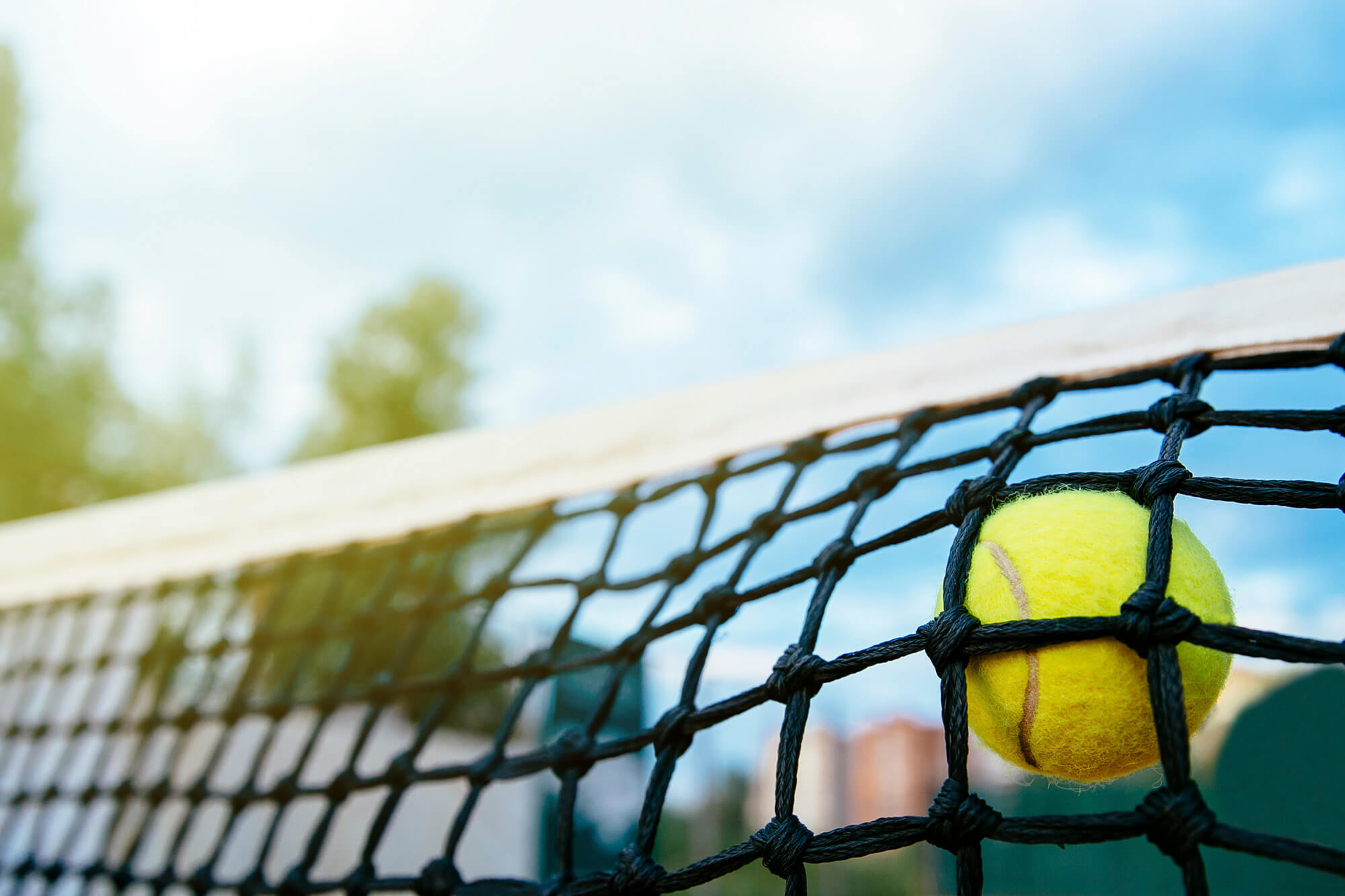 DISCOVER MORE ABOUT DOMO® SMASHCOURT
Feel free to ask
Searching for personalised advice or technical information for your project?
Let us know how we can assist you by filling in the below form:
Subscribe to our newsletter