Construction - Domo Smashcourt
Domo® Smashcourt® Artificial clay court construction
When building a Domo® Smashcourt® artificial clay court construction, you need a careful planning and a detailed installation to ensure a durable and qualitative playing surface. There are some points you need to consider when installing a Domo® Smashcourt® tennis court construction:
Suitable location: The chosen location site must be flat and free of obstacles like stones, roots, or trees 
Base preparation: The site must be excavated to a proper depth to apply a layer of crushed stone or gravel to the soil, depending on the type of soil. Proper drainage system needs to be installed
Top layer: Two components synthetic carpet and clay-coloured ceramic sand are brought together to form the top layer 
We recommend you to call in a professional tennis court installer to guarantee the court is built correctly.
Ceramic clay-coloured sand Top layer
The infill is 'inert', so it is insensitive to frost and does not break or pulverise. The material does not absorb any water either. It does not drift, even in dry weather.  In addition, the water permeability of Domo® Smashcourt®  is excellent. This is partly due to the fact that the material is very single-headed and therefore not compacted. The clay colour is burnt into the core at a very high temperature.
We always check the thickness of the layer in advance, as well as the substructure and the underlying sand package. 
Stable Fibrillated fibre surface
Domo® Smashcourt® is tufted with fibrillated fibres. We developed a high-quality fibre with excellent wear resistent properties. The fibres hold the sand well. This ensures a stable substrate during play, but also prevents segregation or dilution of the sand, which ultimately results in reduced maintenance. Domo® Smashcourt® offers your player a durable surface without the loss playing performances.
Together with you, we will build your clay court experience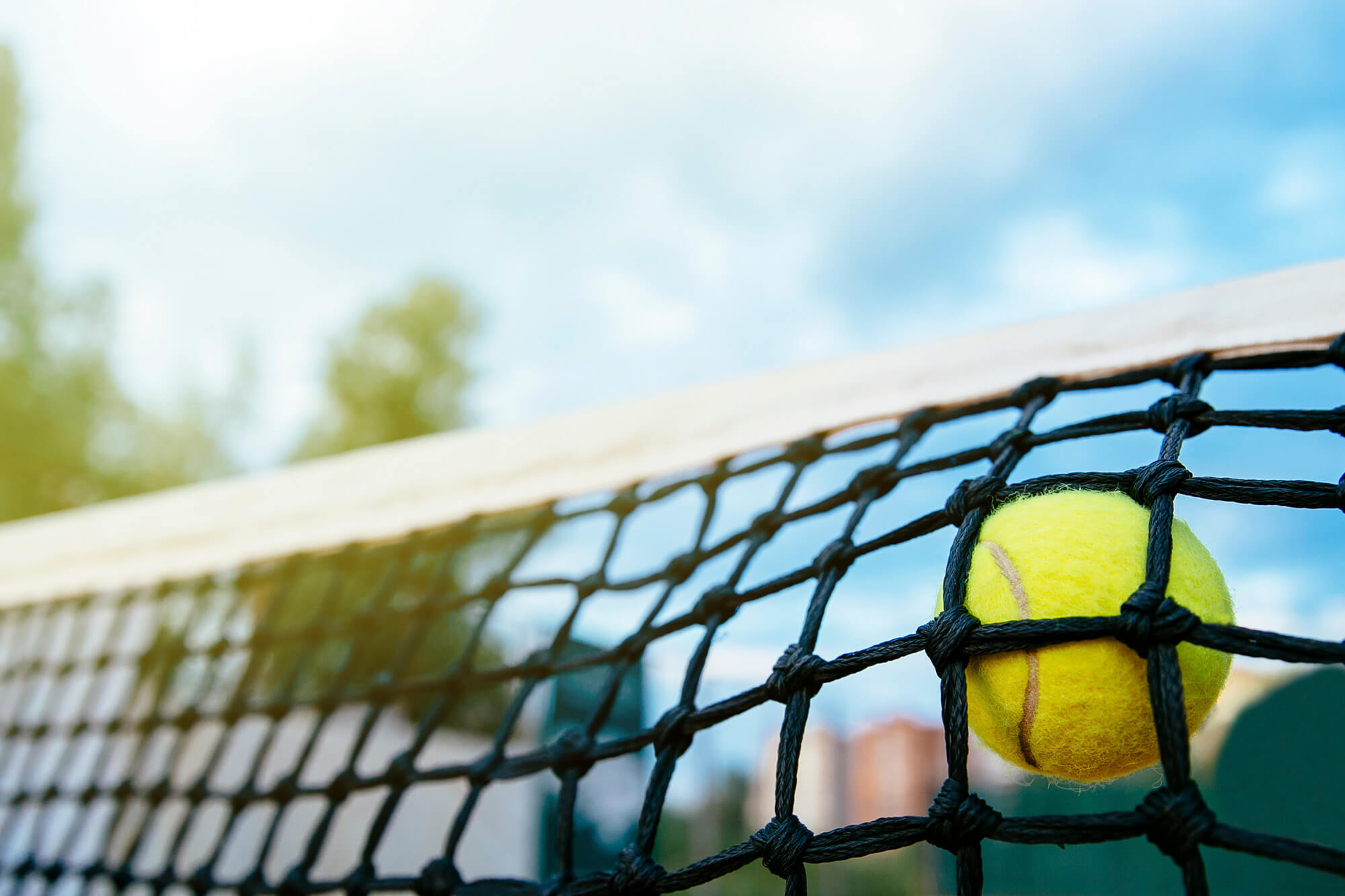 The strength of a Domo® Smashcourt® construction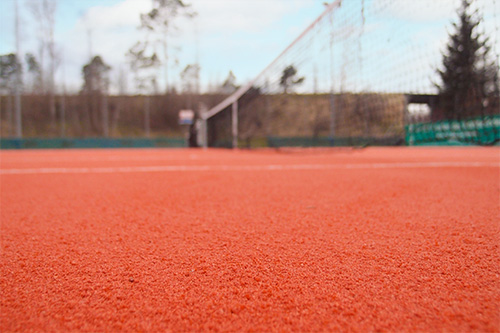 The strength of Domo® Smashcourt® lies in its clay-coloured artificial grass with an unbound ceramic top layer. This creates an extremely stable and even tennis court. The unbound top layer ensures that players experience a slow playing speed with a constant ball bounce. The construction of Domo® Smashcourt® is the result of bringing together two main components: synthetic carpet and sand. Its construction was designed to ensure that the playability characteristics are the same as those experienced on clay tennis courts.
Feel free to ask
Searching for a tennis court installer or more information about the construction of a Domo Smashcourt?
Let us know how we can assist you by filling in the below form:
Explore DOMO® SMASHCOURT®