Maintenance - Domo Smashcourt

Lower maintenance than classic artificial clay courts
The maintenance of a Domo® Smashcourt® artificial clay tennis court is considerably lower in comparison to a classic clay court. A classic clay court requires a high frequency of maintenance. In addition to yearly tennis clay court maintenance, there are also more frequent maintenance tasks that need to be carried out monthly and sometimes even weekly: regular water irrigation and replenishing and levelling of the sand. Such maintenance tasks cost time, manpower and money.
When having a Domo® Smashcourt®, water irrigation becomes superfluous and the frequency of sanding and levelling is considerably reduced. Domo® Smashcourt® limits the general maintenance burden to smaller tasks such as the regular removal of branches and other waste, and weekly checks for unevenness. In this way, the Domo® Smashcourt® artificial clay court maintenance becomes simple to execute and inexpensive for the club, without any loss of playing quality.
Play even more tennis with minimum maintenance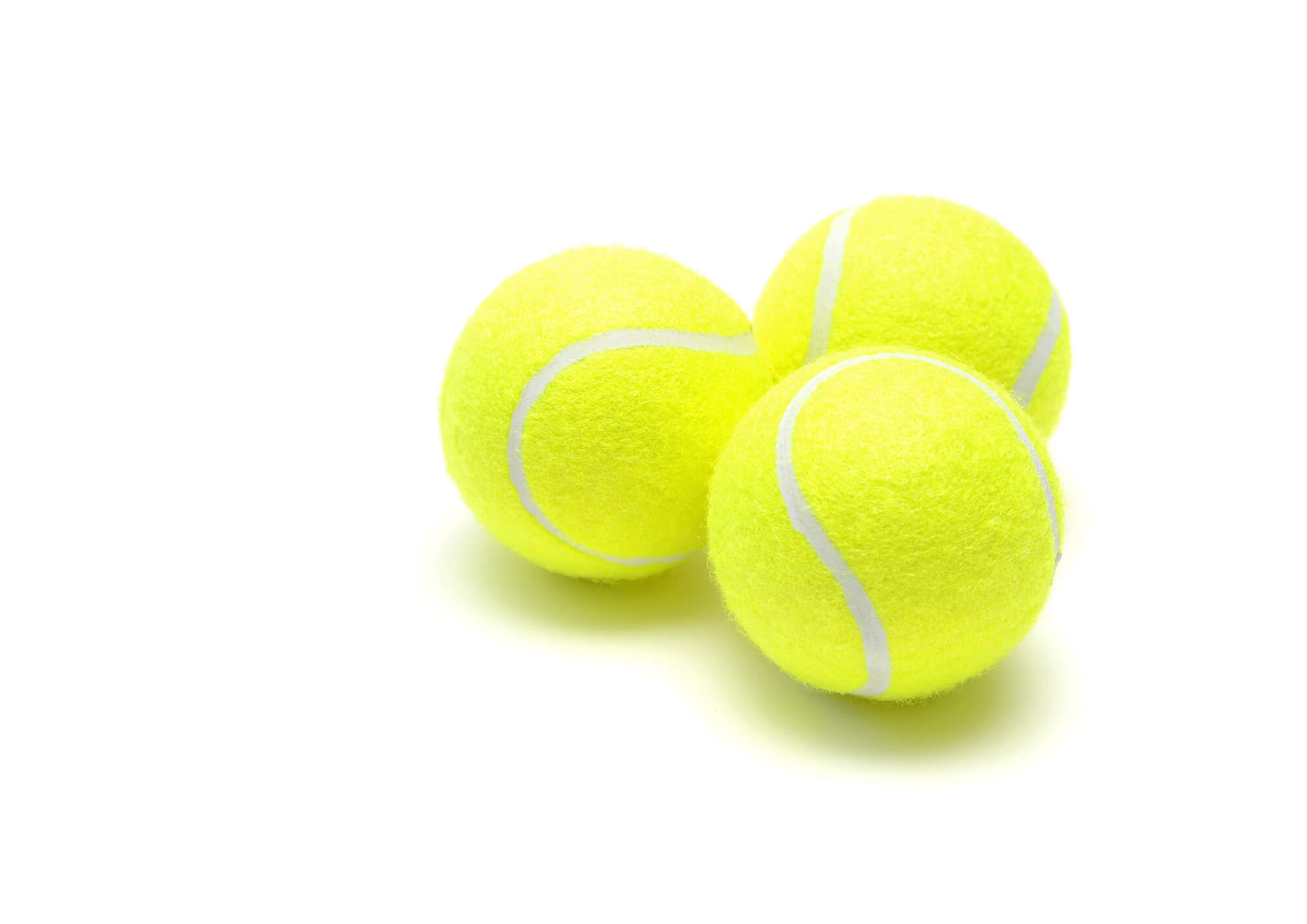 How to keep your Domo® Smashcourt® clean?
Changing weather conditions and intensive use of your Domo® Smashcourt® outdoor tennis court affect the condition of your playing surface. So you need to clean it to keep it in top condition at all times. First and foremost, as a club or association, you must ensure that your Domo® Smashcourt® is used correctly. This means:
Access the tennis court solely with clean sports shoes that are specially designed for clay court surfaces or omnicourts
Prohibit the use of chewing gum on and around the tennis playing field
Avoid placing heavy or pointed objects on the tennis court surface
Make sure not to play on a damaged surface
Second, it is advisable to keep your tennis court clean from dirt residues. Here are some simple activities to keep the playing surface clean and tidy at all times:
Remove dirt and leaves from the tennis court to avoid water permeability problems
Remove surrounding weeds on and around the surface. We recommend doing this by hand
We support you with professional maintenance
It is necessary to perform specialised maintenance on your Domo® Smashcourt® twice a year. These are more extensive maintenance tasks for which we recommend hiring a professional. Did you know that we can offer you the right support for managing the maintenance of your pitch? We offer a best- in- class artificial grass maintenance service where we take care of the entire maintenance throughout the life time of your pitch.
Which activities do we take out of your hands:
Full check of stability of the seams and line markings and repair them if necessary
Removal of root weeds and dirt
Check of drainage system for clogs or damage and repair if necessary
Brushing of the pitch with replenishing and levelling the sand
All these tasks are carried out with equipment specially designed for the maintenance of sand-filled artificial grass pitches.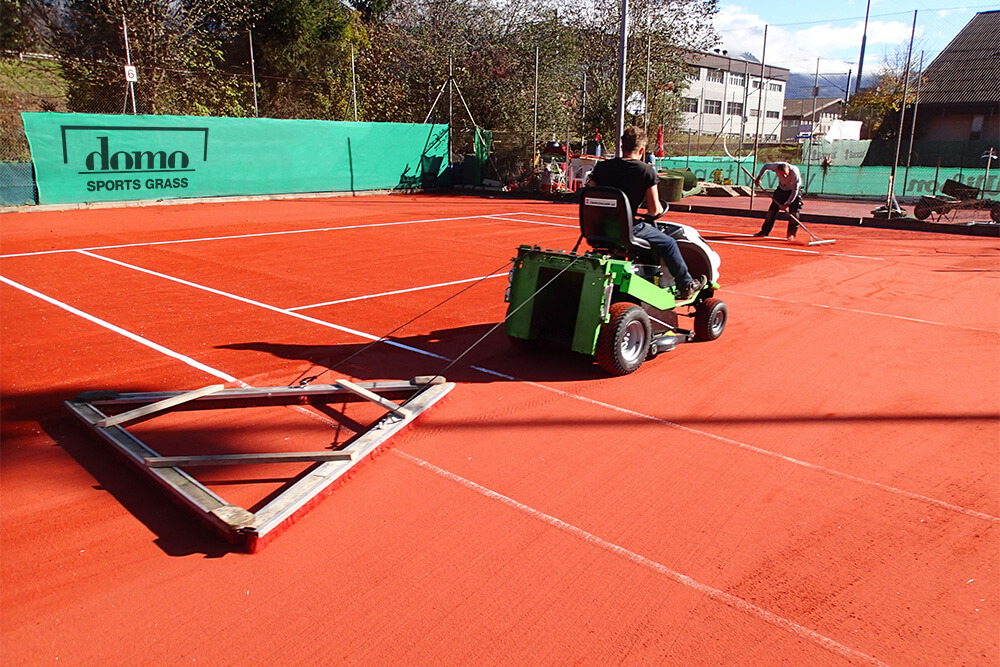 Feel free to ask
Looking for advice on how we can offer you tailored maintenance services? 
Let us know how we can assist you by filling in the below form:
DISCOVER MORE ABOUT DOMO SMASHCOURT